SIMPLEX/DUPLEX ADAPTOR PLATE SM/MM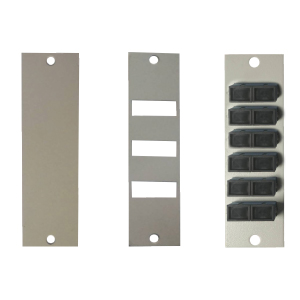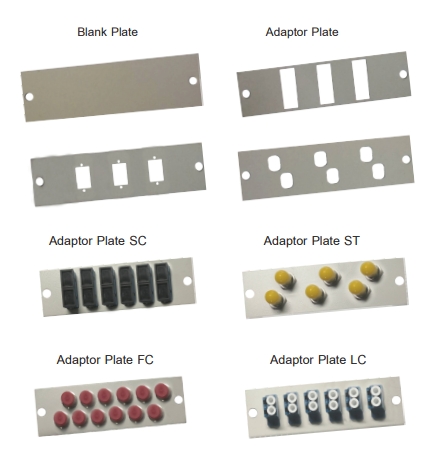 FEATURES
ㆍSnap Plate Sheet made of Aluminum thickness 2.0 mm
Black Anodized, in lightweight but durable.
ㆍ Lock system in Snap On, easier in using without screwing
ㆍNumber of port, in 2 options 6, 12 ports
ㆍApplicable with many connector ST, SC, FC, and LC
ㆍ Designed for convenient use with FDU, Rack Mount Drawer
and Wall Mount Enclosure.
ㆍWith Blank Adapter Snap Plate, in both 6 and 12 ports, made
of Aluminum to cover Adapter Snap Plate not in use.
ㆍPolycarbonate (UL 94V-0) housing
ㆍ Alignment sleeve made by Ceramic for Single-mode & Phosphor
Bronze for Multi-mode
ㆍMeet standard TIA/EA-568-C.3, ISO/IEC 11801
DESCRIPTION
FOCOMM adapter snap plates designed for convenient use with Fiber Optic Distribution Unit (FDU), rack mount drawer and wall
mount enclosures. Provide nylon rivete (snap on) access easy to install and update. FOCOMM adapter snap plate wide variety of single mode
and multimode plate options: ST, SC, FC, LC.
Detail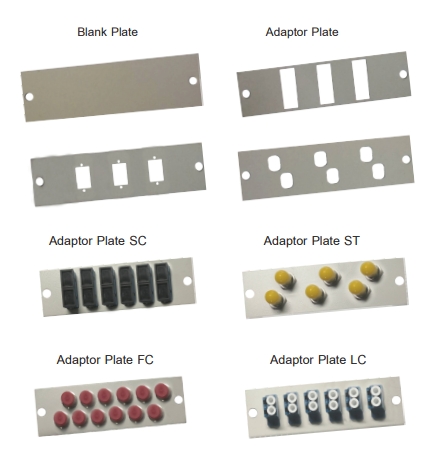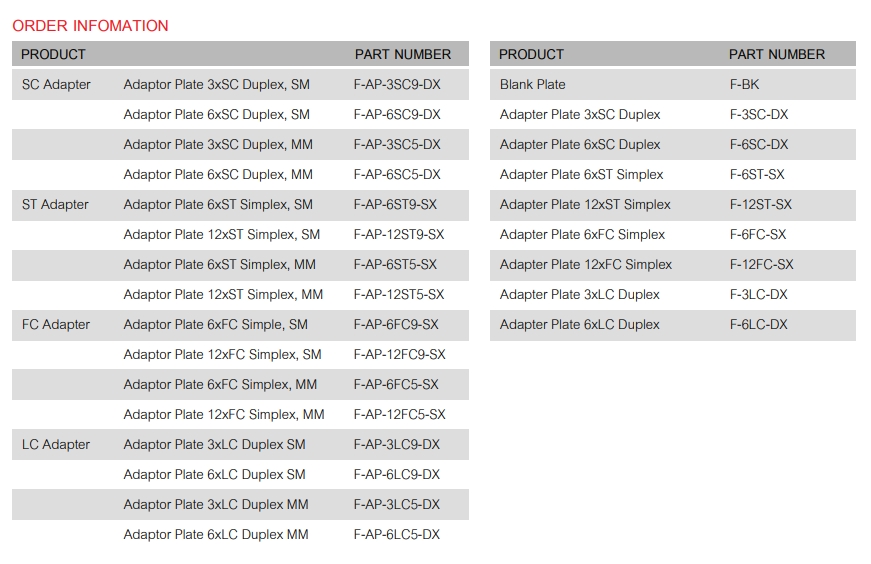 DATASHEET