FIBER OPTIC CABLE PRODUCT
ADSS FIBER OPTIC DOUBLE JACKET FRP.
ADSS Double Jacket Cable with FRP Cable
F-ML-ADSS-FRP9-XX-XX-DJ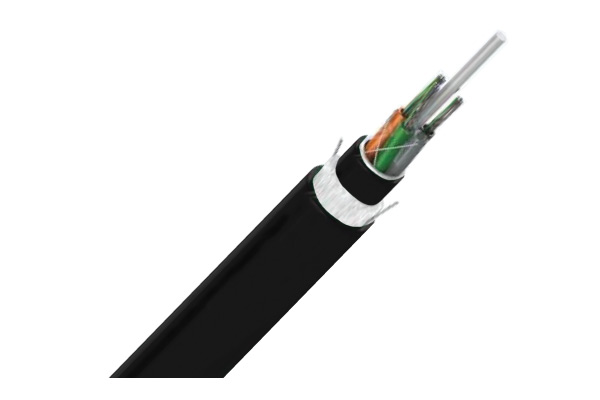 – Provide additional mechanical protection
– low friction installation
– Excellent protection from environmental hazards
– Code colour fiber and loose tube
– The cable shall be used for duct or aerial installed
APPLICATION
– Environment with high electric field strength in the Power
communication system and the area where frequent thunder
happens.
– Ethernet LAN Network, CCTV, Network Camera, PLC
STANDARD
– ATM, FDDI, FTTX, Fiber Channel,CATV, Communication
– ISO/IEC 11801:2007, ISO/IEC 11801:2011(Ed.2.2)
– ANSI/TIA/EIA-568-B.3, ANSI/ TIA-568-C.3, ANSI/TIA-568.3-D, ANSI/ICEA 640
– Telcordia (Bellcore)GR-20CORE, GR-409-CORE
– ANSI/ICEA 596, ICEA696, IEC61034-2, IEC60754-2, IEC60793, IEC60794-1-2
– ITU G.652D, ITU-TG 657A2
– TIA/EIA-598-C (Rev.TIA/EIA-598-A), EIA-359-A.
– IEEE802.3z, IEEE802.3ae, IEEE802.3 (LAN, Ethernet Fast Ethernet,
Gigabit Ethernet and 10 Gigabit Ethernet 40-100 Gbps)
– TIS 2166-2548
Detail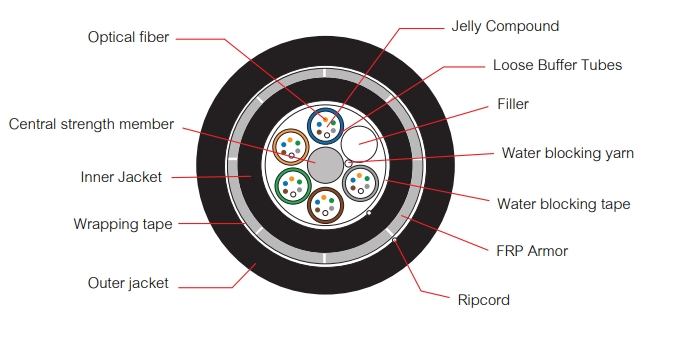 DATASHEET