FTTH Terminal Box, 1 Port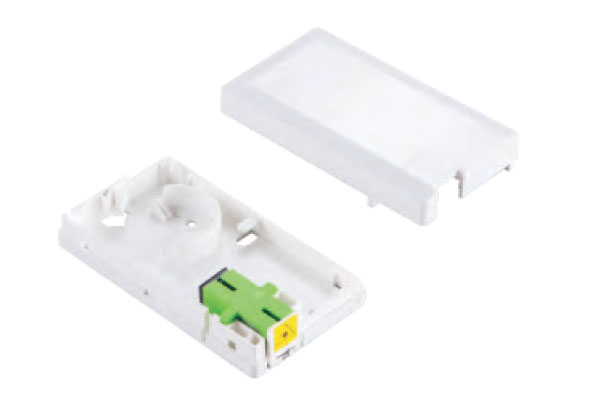 OVERVIEW
The grounding device is isolated with the cabinet, isolation
resistance is less than 2x104MQ/500V(DC); Insulation Resistance
22x104MQ/500V.
The withstand voltage between grounding device and
cabinet is no less than 3000V (DC)/min, no puncture, no flash-over;
UZ 3000V.
FEATURES
– It made of plastic , perfect appearance.
– Modular splitter design, it can install 1×16 ,1×8,1×4,1×2
– Easy to open and close, not need any tools
– Perfect fiber route design to ensure bend radius of fibers.
– Special design for water-proof,it can be IP 65.
– The closure has two space, each one is separately,
operating independently.