Module Type PLC Splitter SC/LC APC (2m)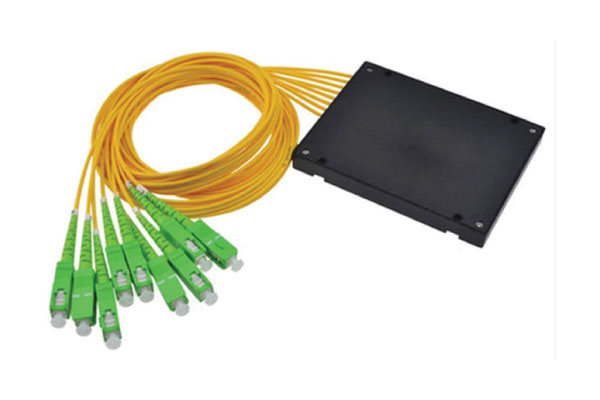 FEATURES
– Low insertion loss.
– Low Polarization Dependent Loss.
– Good channel-to-channel uniformity.
– Loss is not sensitive to the optical wavelength and can meet the
transmission needs of different wavelengths.
– High Reliability and Stability.
– Signal can be distributed uniformly to the user.
– Compact structure, small volume, can be directly installed in the
existing various junction box
APPLICATION
– Fiber to the point (FTTX)
– Fiber to the home (FTTH)
– Passive optical networks(PON, GEPON)
– Local area networks (LAN) Cable television (CATV)
– Telecommunication Networks
PRODUCT DESCRIPTION
Planar waveguide light optical distributor (ABS Box splitter), is a kind of planar waveguide integrated optical device, it can be 1260nm ~ 1650nm such a
wide range of wavelengths of light power reservation in realization, the distribution of wavelength range covers EPON technology used 1310nm, 1490nm
and 1550nm three wavelengths. Especially suitable for EPON Ethernet passive optical network access technology FTTP fiber network system,broadband
passive optical optical distributor (POS) use.