Wall Mount Outdoor, Plastic, Fiber Optic Box For FTTH Cable for 4 Core
Wall Mount Outdoor (Plastic) 4 Core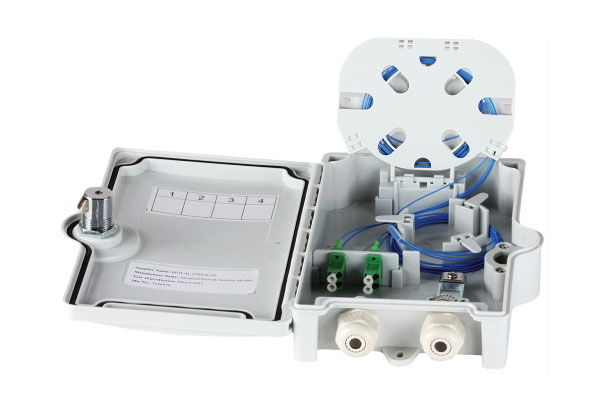 OVERVIEW
F-WM-FTTH-04 is a new generation product for fiber to the
home ( FTTH). The box is light and compact; it is especially for
connecting and protection for fiber cable of FTTH. box is used as a
termination point for the feeder cable to connect with drop cable in
FTTx communication network system. The fiber splicing, splitting,
distribution can be done in this box, and meanwhile it provides solid
protection and management for the FTTx network building.
FEATURES
– Wall mounting.
– Protection grade: IP65.
– Design for the installation and application of LC(Duplex) / SC adapter.
– Design for outdoor cable or indoor drop cable.
– Dimension :208x 153×52(mm).
– Maximum 4 cores of LC (double core) / 2 cores of SC.