Wall Mount Outdoor, Plastic, Fiber Optic Box For FTTH Cable for 8 Core
Wall Mount Outdoor (Plastic) 8 Core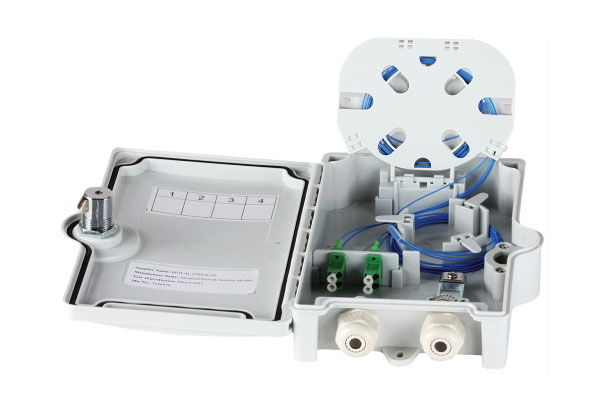 OVERVIEW
This fiber optics distribution box terminates up to 2 fiber optic
cables, offers spaces for splitters and up to 8 fusions, allocates
8 SC adapters and working under outdoor environments.
It is a perfect cost-effective solution-provider in the FTTx networks.
FEATURES
– PC+ABS
– Mechanical seal: good sealing, can repeat use.
– Protective level: IP55.
– Laying: outdoor wall-mounting and pole-mounting.
– FTTH products, passive optical points wiring special terminal box;
– The box body to scroll type structure, it has the function of guard
against theft, large capacity function complete, easy to use;
– Can be installed 1:8 SC module type splitter;
– The maximum capacity is 12 fibers.